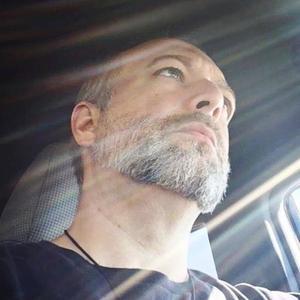 Jamie Chambers
Special guest
Jamie Chambers is a writer and tabletop game designer from the kudzu-covered hills of north Georgia, currently working on a Dungeons and Dragons 5th Edition adventure A Delve in the Cave.
Jamie always assumed his biography would include his many years exploring outer space as an astronaut. He loved watching shuttle launches, attended Space Camp and was well on his way to being Commander on a future mission. That's when he learned that one must be in great health and excel in math and science.
So now Jamie is a writer and tabletop game designer whose creations have taken him to the stars, other worlds and beyond the reaches of space and time. He wrestles with his math handicap as a game designer and cheerfully fakes the rest. He has achieved success in both adaptation and original creation for both stories and games.
After living in Wisconsin for nearly a decade, Jamie said goodbye to the Midwest and returned to the place of his birth — Georgia, land of mild winters, sweet tea and buttery grits. He has started his own game publishing company, Signal Fire Studios, and is working on personal writing projects (both fiction and nonfiction) and is exploring the world of ePublishing. For more than eight years he served as Vice President of the Game Manufacturers Association (GAMA), the professional trade association for the hobby games industry. Jamie is currently working on games and writing projects to amuse himself and (hopefully) others.
Jamie's credits include short stories for Sovereign Stone as well as writing for the Dragonlance Campaign Setting, the Serenity Role Playing Game, the Supernatural Role Playing Game, the Battlestar Galactica Role Playing Game, Metamorphosis Alpha and more.
Jamie Chambers has been a guest on 1 episode.
Episode | November 18th, 2018 | Season 1 | 1 hr 2 mins

battlestar galactica, conventions, dungeons and dragons, games, geeks, jamie chambers, mush, pathfinder, podcast, postapocalypticon, roleplaying, roleplaying games, rpg, serenity, supernatural, tabletop

Hanging out at PostApocalypticon at Dicehead Games and Comics, the Curmudgeon and the Legend sat down with game designer Jamie Chambers to talk about his new 5th Ed adventure, A Delve in the Cave. Ryan and Carie also talk with Jamie about his early online role with TSR and his experience writing licensed gaming products.