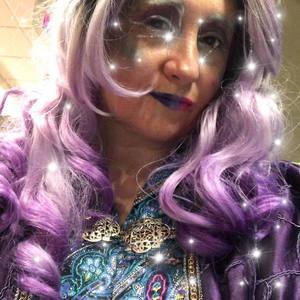 Maury Brown
Special guest
Maury Brown is a games scholar, educator, publisher and a participatory experience designer, writer, producer and consultant. She is the president of Learn Larp, LLC – a US live roleplay company that produces high-immersion, mechanics-light destination experiences including the breakout larp New World Magischola – and of Snow Dragon Games – a games publisher seeking to improve the accessibility, inclusion and diversity of representation in the gaming community.
Maury is also the designer of the destination larps Immerton, Beat Generation, Destiny Conclave, Imperial Magischola and Inside Avernus, Warlocked and Detention Breakout escape rooms. She has written several other roleplay scenarios and larps for educational purposes. She consults with schools, museums, and nonprofit agencies to bring participatory design into their curricula and events. A pioneer in using safety and calibration tools in US larps, Maury applies instructional design principles to her larp design and organization. She researches how games can create radical empathy and personal transformation.
Maury Brown has been a guest on 1 episode.
Episode | August 2nd, 2019 | Season 2 | 1 hr 19 mins

characters, college of wizardry, dungeons and dragons, experience points, game design, games, geeks, harry potter, larp, magimundi, mush, pathfinder, podcast, roleplaying, rpg, tabletop, world of darkness, xp

Maury Brown joins the Favorite, the Curmudgeon and the Legend this week to talk about the massively successful New World Magischola larp and the new Magimundi Bestiary currently on Kickstarter. Carie, Jason and Ryan talk about bisonatees, changing the world through larping, whimsical cryptids, destination larp organization and how "transmedia" doesn't really mean anything!