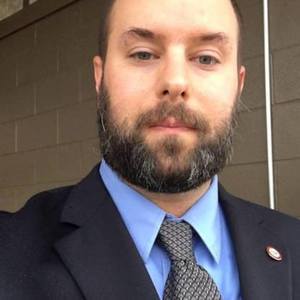 Josh – The Penguin
Special guest

Josh Heath is the Chief Operations Officer of High Level Games, the owner of Reach-Out Roleplaying Games and a freelance writer and editor for the RPG industry. He's a long-term World of Darkness fan and you can find his work on the Storytellers Vault and in various other products. He's also the lead organizer for HLG Con in Atlantic City being held Oct. 12-14, 2018.
Josh – The Penguin has been a guest on 2 episodes.
Episode | March 7th, 2019 | Season 2 | 1 hr 2 mins

characters, dungeons and dragons, experience points, game design, games, geeks, high level games, larp, mush, pathfinder, podcast, roleplaying, rpg, savage worlds, snowhaven, tabletop, world of darkness, xp

Josh Heath from High Level Games joins the Favorite, the Curmudgeon and the Legend to talk about the current tabletop RPG on Kickstarter, Snowhaven. Carie, Jason and Ryan learn all about snow-punk, the process of producing an indie RPG and the fascinating world of pistol-packing yetis!

Episode | June 25th, 2018 | Season 1 | 1 hr 1 min

conventions, geeks, hlg con, roleplaying games, storytellers vault, vampire, werewolf

The On A Roll hosts are joined by game designer Josh Heath to talk about his companies, as well as learning all about how to create content for the White Wolf Storyteller's Vault.