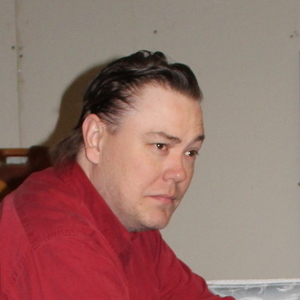 Jason - The Favorite
Co-Host of On A Roll

Professsionally, Jason Hughes is a carpenter, but his passion is roleplaying games – in particular, LARPs. He has been playing RPGs since the mid 90s.
Jason got his gaming start in wargamming, CCGs and tabletop roleplaying, but then quickly discovered boffer LARPs. From there, he moved into World of Darkness parlor LARPs, even running a Shinning Host game for awhile. Ever since then, Jason has been running tabletop games and LARPs consistently. For two years, Jason was the Organizational Storyteller for the Cam/Anarch/Independent Alliance venue of Underground Theater. During this time, he also worked on various development think tanks for By Night Studios.
Now, Jason is pursuing developing his own projects and trying to teach himself how to write games.
Jason - The Favorite has hosted 94 Episodes.